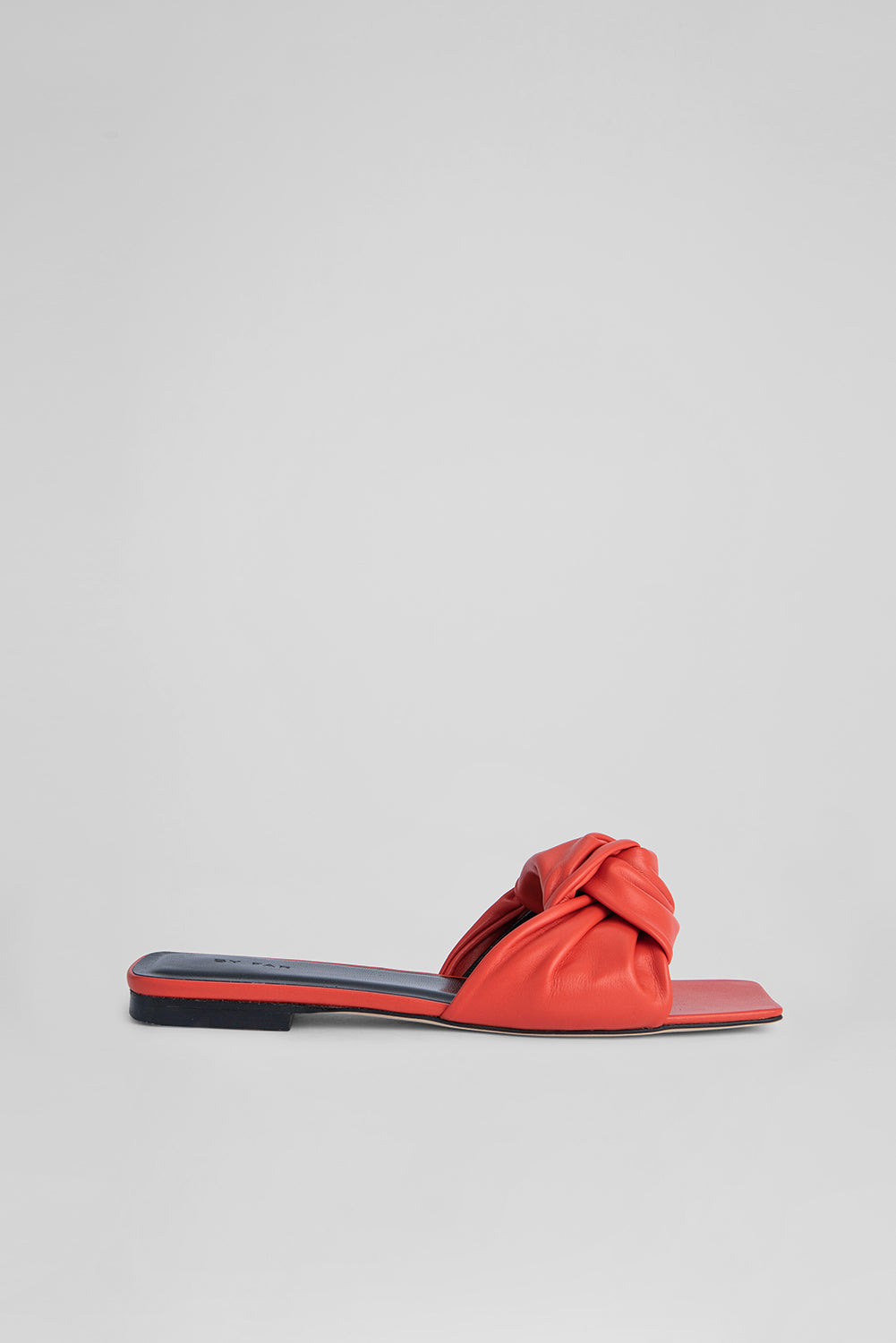 Lima Scarlet Smooth Calf Leather
$310.00 XCD
$1,050.00 XCD
70% Off
There are moments in life, when you shake off the artifice and start appreciating small comforts - the way your skin breathes without makeup, how luxurious a certain fabric feels against the skin, how chic the right pair of flats can look… Lima combines the Lana upper with a soft flat leather sole to offer a confident approach to dressing that can hardly be seen as dressing down. Combine with sharp tailoring or cashmere loungewear for an equally powerful fashion statement.
Details
Heel height:
Slip on mule
Care
Our Italian Calf Leather is a smooth, polished leather and to prevent it from scratching, we recommend limiting the exposure to abrasive surfaces. Lighter colours are prone to colour transfer or stains, so we would also suggest avoiding contact with dark fabrics.Avoid contact with any substance containing alcohol such as perfumes, cosmetics or hand sanitisers, as they can and may result in the discolouring or damaging of your item. In case of tougher marks, we discourage the use of solvents and excessive or prolonged rubbing, as this could damage the product. When not in use we advise to store the product in its protective bag and to occasionally treat it with a leather conditioner to keep it hydrated.
Size and Fit
Fits true to size. Italian/European sizing
Sustainability
Sustainability is at the core of BY FAR, with no compromise on quality, finish and design. For more information on our sustainability policy, you can click here.